Product description

Brand

MXHAPPY

Category

water toys

Material

ABS+PVC

Suitable age

1 year old and above

Style

bathroom water frog, bathroom spaceship

Size

bathroom water frog: 20.2cm*10.2*22.2cm
Bathroom spaceship: 21*10*20cm

Weight

750g

Packing

color box

Ability training

vision, intellectual development, manual brain, grasping, sensory, hand-eye coordination, other ability training, interactive toys, hearing, parent-child communication, interest training

---
Product feature
Improve your baby's enthusiasm for bathing.
Two styles for endless enjoyment - a frog in the bathroom and a spaceship in the bathroom.
Strictly selected high-quality ABS material, safe and environmentally friendly, delicate hand feeling, long-term use is not bad.
Fine selection of PVC strong suction cups, with max viscosity. There are 3 PVC suction cups on the back, which can be firmly sucked in various scenes, not easy to fall, and prevent injury.
Cute frog shape, enrich the baby's cognition.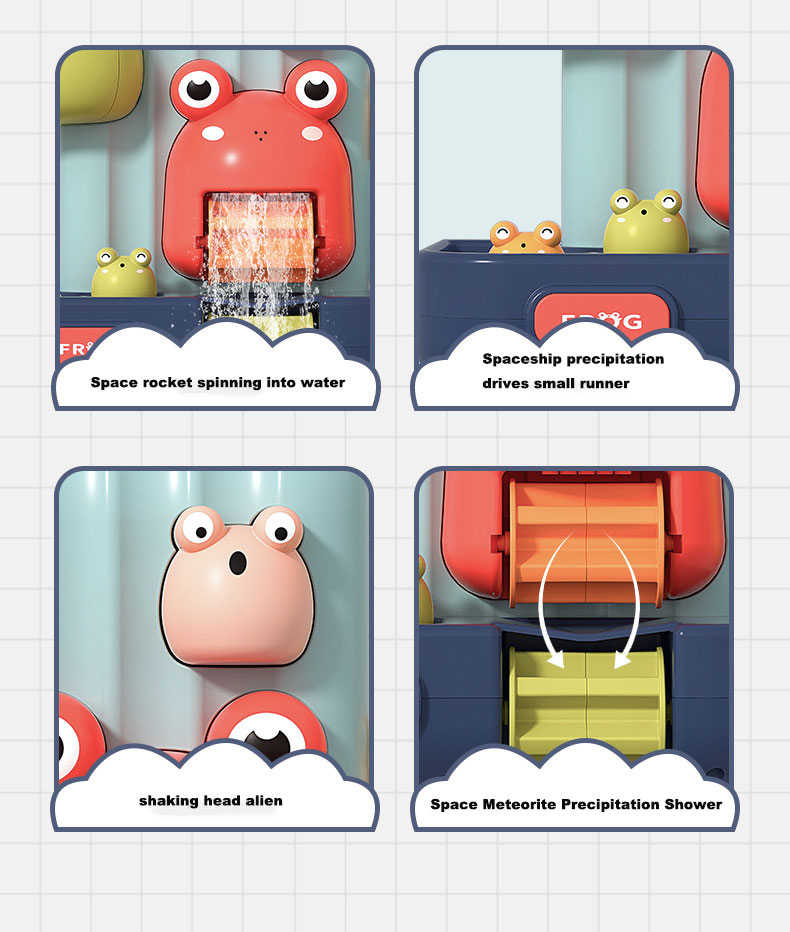 Parent-child interaction, entertaining. Enjoy the time of parent-child interaction, and quickly improve children's concentration, reaction and learning ability.
bathroom water frog
bathroom paddling spaceship
---
Product size