Polyamide PA has good electrical insulating properties, sliding friction properties, and excellent mechanical strength. PA can be made into plastics that meet various flame retardant grades, so it is used in almost all industrial fields. Typical products include various controller units, connectors, and household appliances.
The basic chemical structure of PA makes it ideal for the addition of halogen-free flame retardants (including red phosphorus or minerals). BASF Ultramid series compounds mainly use halogen-free flame retardants, which produce extremely low smoke density and smoke toxicity in the event of fire, as shown in Figure 1. This is becoming increasingly important, for example in the use of materials for rail vehicles, aircraft, and public buildings. At the same time, the halogen-free flame retardant PA has a higher CTI (Comparative Tracking Index, that is, the highest voltage that the material can withstand the 50-drop test process without producing tracking failure), as shown in Figure 2. A high CTI means that a high level of safety can be maintained in the use of the material.
图 1 Smoke density of NF X 10-702 after 4 minutes
图 2 IEC 112 Tracking Index CTI with different flame retardant PA
BASF Ultramid® series PAs such as A3X2G5, A3X2G7, A3X2G10, and A3XZG5 combine excellent mechanical and frictional properties with high tracking resistance and excellent fire resistance. They meet UL94 V-0 and 5VA fire ratings, and their flame retardants also exhibit the best stability. According to the IEC 60112 standard, its CTI (Comparative Tracking Index) can reach 600, ensuring a continuously high level of safety. Products using these materials also have easy processing and good economics. They are the material of choice for many electrical engineering applications, most often in industrial switchgear, the automation industry, and the automotive industry where flame retardancy is required.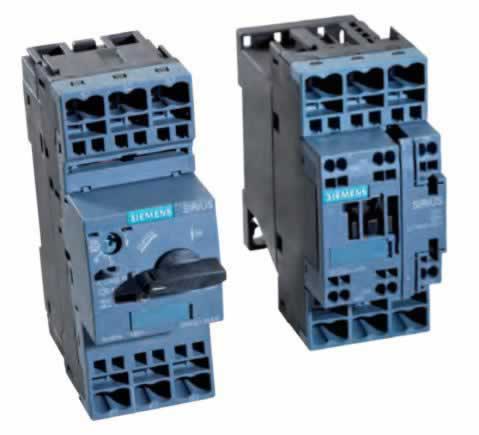 Ultramid® A3X2G5, A3X2G7 and A3XZG5 grades PA are also very suitable for use in outdoor products. According to the ASTM D-2303 test standard, its tracking resistance index (PTI, that is, the test voltage value at which five test samples can withstand the test process of 50 drops without tracking failure and continuous flame), is tested for 60 minutes. The test voltage reaches 1000V. It also has excellent chemical resistance and stress crack resistance. Therefore, numerous advantages make it ideal for photovoltaic applications.
The connector on the solar installation is made of BASF PA66-GF25 FR Ultramid® A3X2G5 BK23187 material, which has excellent low temperature impact resistance and can pass the UL 1703 cold shock test - steel ball drop test at -35°C.BASF PA66-GF25 FR Ultramid® A3X2G5 BK23187 material, with high stiffness properties, can meet various stringent testing requirements even for very thin plugs, especially for plug connectors in photovoltaic systems.
Ultramid® T KR 4365 G5 (PA6T/6 GF25 FR) and Ultramid® T KR 4340 G6 (PA6T/6 GF30 FR) have melting points up to 295°C and are light-colored.Ultramid® A3U41G5 SI exhibits excellent long-term aging resistance in addition to its very good flame retardant properties. Suitable for use in automobiles, electric vehicles and energy storage systems.
Ultramid® A3U42G6 utilizes a newly developed halogen-free flame retardant system that meets the UL 94 V-0 fire rating standard even at 0.4 mm thickness. Due to the innovative heat stabilizer, the product has excellent long-term heat aging resistance and therefore has a high RTI value. Ultramid® A3U42G6 is also very easy to process, making it generally suitable for complex molded parts.
Ultramid® B3UGM210 is a light-colored plastic with a mineral flame retardant that has very low smoke density and toxicity, and has a UL 94 V-0 fire rating. The plastic also has a high thermal conductivity of 1W/m.K, making it especially suitable for switchgear in buildings, industrial plants and rail vehicles, as well as in thermal management systems in the electronics industry.
Ultramid® B3UG4, B3U30G6, C3UG4 achieve UL 94 V-2 fire rating and are mainly used in electrical systems of buildings, especially circuit breakers.
Ultramid® C3U and A3U30 are glass-free PAs with excellent flow and toughness. Ultramid® A3U30 also achieves a UL 94 V-0 fire rating at a wall thickness of 0.25 mm, the only material of its kind to date to achieve this level. Both products can be produced in a variety of colors. Both materials are suitable for any application where high toughness and excellent fire performance are required. At present, it is mainly used in electrical system terminals of buildings and industrial control units.
Injection molding grades Ultramid® A3K R01 and B3S R03 feature good flow, fast processing, and inherent flame retardancy. With a wall thickness of 0.4 mm, Ultramid® A3K R01 achieves a UL 94 V-2 fire rating and is especially suitable for industrial components subject to high loads, such as bearings and gears, as well as electrical insulating parts such as terminal blocks and cable connectors. UltramidB3S R03 has a wall thickness of 0.8mm and can achieve UL 94 V-2 fire rating. Suitable for CEE connectors, threaded cable glands, and thin-walled industrial components such as housings, fittings, retaining clips, and other small parts.